We hope to install healthy and positive alternatives whilst educating young people to make informed and conscious decisions when partying in a friendly and non judgmental manner.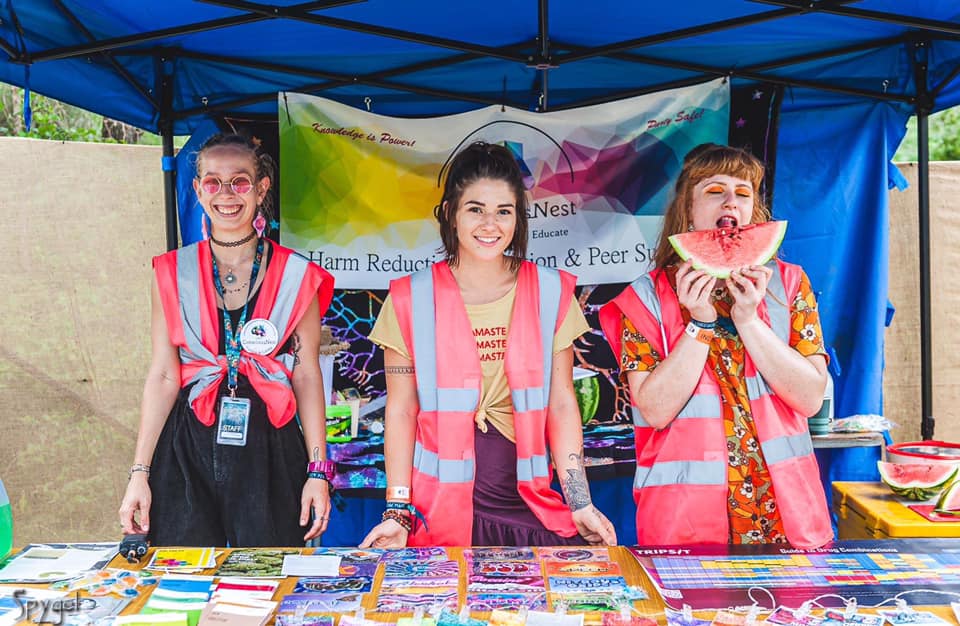 We believe in delivering unbiased, factual and scientific information in a compassionate way.

Encouraging people to have the knowledge and empowerment to make their own conscious decisions about their drug consumption, relationships and health.

Our friendly crew of staff and volunteers are a combination of peer and harm reduction workers as well as
qualified healthcare professionals.

"Harm reduction is a set of practical strategies and ideas aimed at reducing negative consequences associated with drug use. Harm Reduction is also a movement for social justice built on a belief in, and respect for, the rights of people who use drugs."

– The Harm Reduction Coalition